2017 "Duke and Ella" - White Blend, Santa Barbara County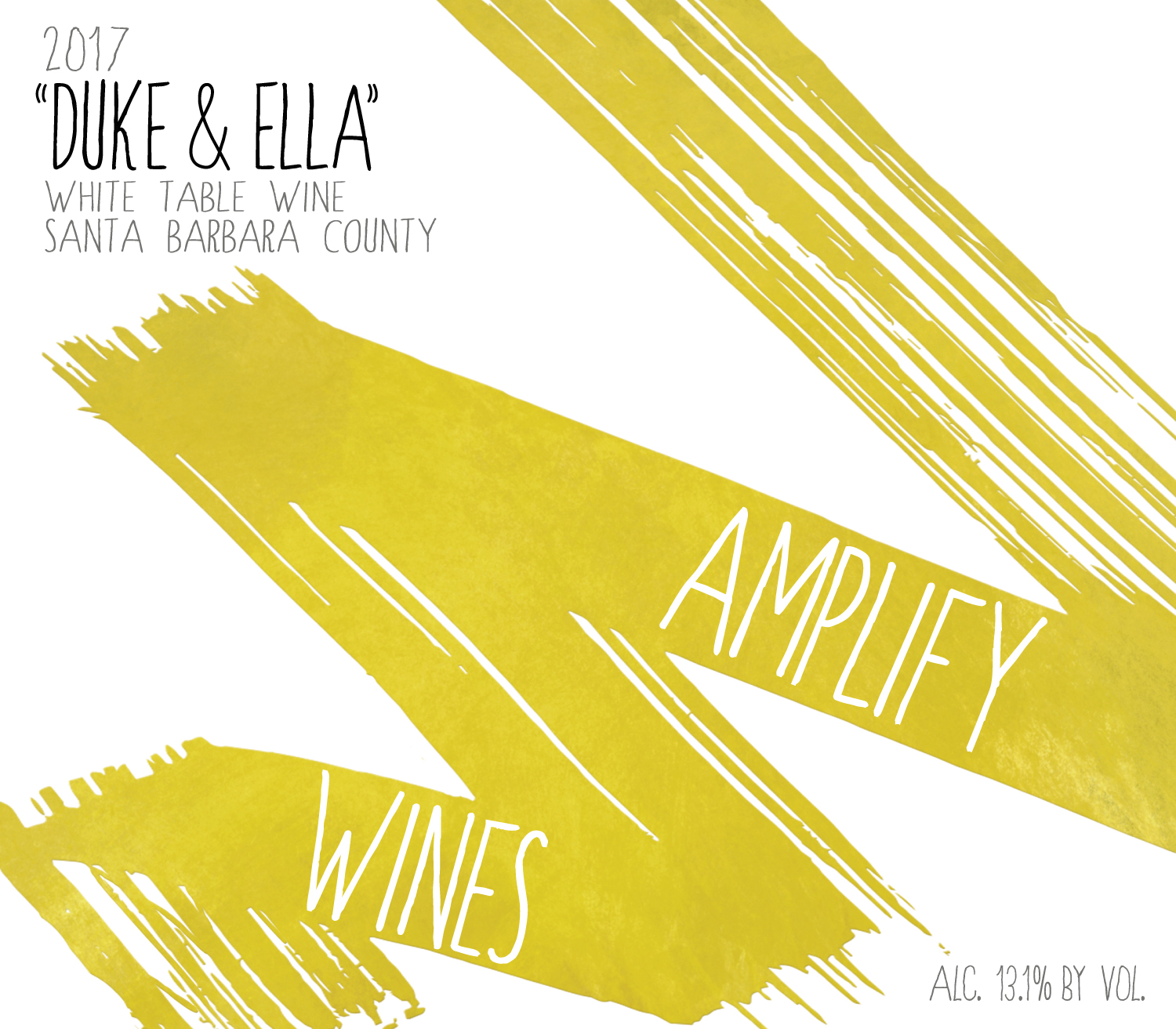 2017 "Duke and Ella" - White Blend, Santa Barbara County
sold out
The evolution of Duke & Ella continues. This is our third year working with this blend, and its subtle fluctuations in style are driving closer and closer to our artistic ideal. That vision- tropical aromatics, piercing minerality, vivid texture- has seen its fullest realization in 2017. While Riesling still forms the backbone, Muscat has been eliminated, replaced by Viognier. Our desire to coferment resulted in grapes with wildly different numbers that, together, form a cohesive, complex whole. Very ripe Viognier (27.5 brix) and barely-ripe Riesling (18.5 brix) created a perfect balance of stoniness and tropicality. This is a wine that we feel is truly singular, and should make for an incredibly versatile partner to food.
62% Riesling, 38% Viognier
Primary and Secondary: Native
Vessels: 100% neutral oak. Barrel fermented and aged. 5 months in barrel.
13.1% alcohol
Finished pH: 3.38
Sulfur: None at crush, none during elevage. 20 ppm at bottling.
Unfined and unfiltered
133 Cases produced